It's been about 3 weeks in the new house and last night I realized something... 
The first night we were here we sat in the living room as a family and each took turns praying over the house... ok it was mainly Jake and I and Noah threw in a little "Jesus... amen" then Emma went on for about 10 minutes thanking Jesus for every human on the planet 🤣 Eden was eating her toes. 🤷🏼‍♀️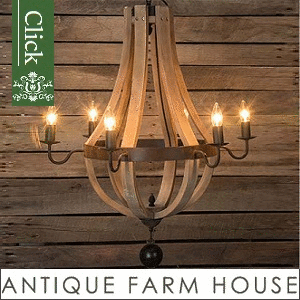 We prayed over what we wanted this house to be, we prayed it would be more than our home but a gathering place, a place for people to find peace and comfort, a place that is more than just about us.  
But I think there's one step past praying over your home, and we put ours into practice last night... 
We have plans to paint every room in the house, but before we do that we took to every room and 'marked it for God'... literally. 
We took to every room in this house, with a pencil and our favorite verses in hand we wrote them all over the walls... literally, all over them. 
It was like Christmas morning when the kids woke up finding mom and dad had written all over the walls ha! Which quickly became a game, seeing who could find the most! 
But I thought I would share my list of scriptures that we used to cover our home, in hopes they will encourage you, and help you as you maybe enter a new season of life. 
1. Exodus 14:14 The Lord himself will fight for you, just stay calm.
2. Isaiah 40:31 Those who hope in the Lord will renew their strength, they will soar on wings like eagles, they will run and not grow weary, they will walk and not grow faint. 
3. Hebrews 13:5 Don't love money, be satisfied with what you have for God has said "Never will I leave you, I will never abandon you" 
4. Philippians 4:13 I can do all things through Christ who strengthens me
5. Proverbs 24:16 The godly man may trip seven times, but they will get up again. But one disaster is enough to overthrow the wicked. 
6. James 1:2 When troubles of any kinda come your way consider it an opportunity for great joy.
7. Revelation 3:8 I know all the things you do and I have opened a door that no one can close. You have little strength yet you obeyed my word and did not deny me. 
8. Lamentations 3:22 The steadfast love of the lord never ceases, his mercies never come to an end; they are new every morning. Great is they faithfulness
9. Psalms 139:24 Point out anything in me that offends you, and lead me along the path of everlasting life. 
10. Hebrews 11:1 Faith is confidence in what we hope for and assurance of what we do not see. 
11. Joshua 1:3 I promised you what I promised Moses. wherever you set your foot you will be on land I have given you. 
12. Matthew 6:33 Seek the kingdom above all else and live righteously and he will give you everything you need. 
13. 1 Timothy 4:12 Don't let anyone look down on you because you are young, but set an example for the believers in speech, in conduct, in love, in faith and in purity.
14. Psalm 46:5 God is within her she will not fail, God will help her at break of day
15. Psalms 37:4 Take delight in the Lord, and He will give you your heart's desires.
16. Hebrews 4:16 So let us come boldly to the thrown of our gracious God. There we will receive his mercy and we will find grace to help us when we need it most. 
17. Proverbs 3:5-6 Trust in the Lord with all your heart, lean not on your own understanding. In all your ways acknowledge Him and He will make your paths straight.
...Jake also threw in a "Jesus wept" somewhere in there. 🙄🤣 but as we take these next weeks to slowly settle in to our new home and eventually paint, my hope and prayer is these verses are etched in my memory but also in the lives of the people who live here, visit here, and leave here. 
I pray these verses leave an imprint on this home that goes much deeper and much more permanent than pencil on a wall. 
I pray it does the same for yours! 
God Bless. 
Kristi